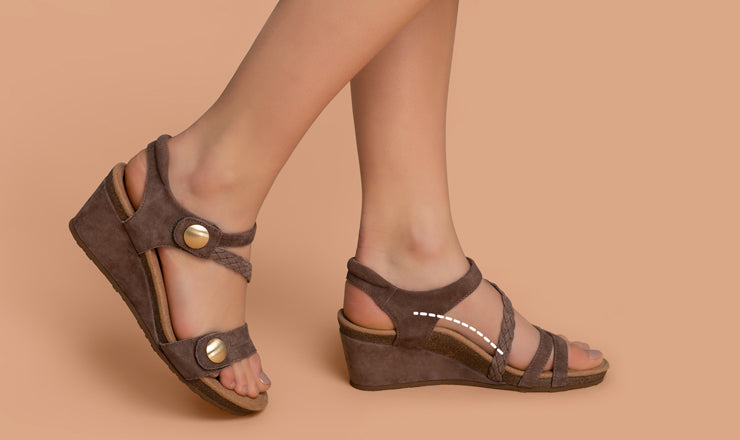 Women of all ages are active in one way or another. Whether they're busy in the corporate world walking from one meeting to the next, or running around the house chasing after kids and taking care of the household, or even trying to enjoy an active retirement in their golden years, women are unfortunately destined to fall victim to various unhealthy foot conditions.
Unhealthy foot conditions occur due to several reasons: wearing poorly designed shoes, injuries, age, or medical conditions. Hammertoes, calluses, deformed toes and bunions are common because unlike the majority of men, women love fashion; and sadly, designs of high-heeled pointed-toe shoes are favorites among trendsetters in the fashion industry.
These types of shoes are horrible for women's feet because most of them have narrow pointed toe boxes and are tight fitted. By wearing these shoes, women's toes end up crumpled in an unnatural shape forcing the shoes to distribute the body's weight unevenly causing stress on the ball of foot and forefront areas. In other words, women's feet will most likely develop foot problems.
So what's the important message here? Buy and invest in podiatrist recommended orthopedic women's shoes so that your feet stay healthy and comfortable – something you can do right here at Healthcareshops.ca.
Mar 01, 2020

Category:

Blogs
Comments: 0